Catering Albuquerque Services
Services
Bartending / Tastings Services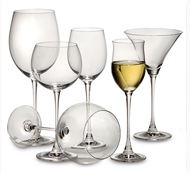 Bartender Rates:
Beer and wine – $20 per hour per Bartender
Beer, wine and two pre-made signature cocktails -- $30 per hour per bartender
Barbacks - $15 per hour per Barback
Event Insurance 150.00 Picnic License 300.00
Bartending 4 Hour Minimum
Bartending Service Provided by ABQ Bar Keeps
Additional bartenders may be required depending on size of event and type of bar Alcohol shopping recommendations can be provided upon request and booked events will receive free consultations.
RATES PER HOUR: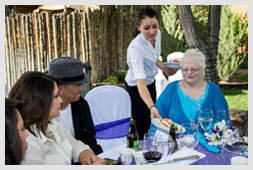 Rates Per Hour:
Chef's Services: $30.00 per hour plus the cost of food ( personal chefs only)
ASL Servers: $15.00 per hour 4hour min.
non ASL Servers: $10.00 per hour 4hour min.
VENUE RATES: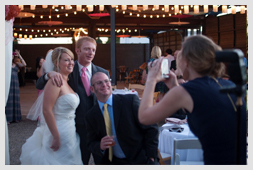 Rates Per Event:
Events By Mon Amis
319 5th Street Sw Albuquerque, NM 87102
Available weekends only $50.00 for a 4 hour duration 100 guest capacity Guadalupe Institute
Combo discount available ask account representative
Maria Galipeau
505-550-1119

Budget Menu Starting at $25.00 Per Head.
Appetizers'
Grilled Flat Bread
Soup or salad
Entrée
Pasta bar
Two types of pasta served with a White Wine Sauce, Marinara, and Pesto
Vegetable Melody, Grilled Chicken Breast
Garlic Bread
Beverage
Water and a choice of tea or lemonade
Appetizers'
Four Station Salsa Bar
Soup or Salad
Entrée
Taco bar or Enchiladas of choice
Beans and Spanish rice
Beverage
Water and a choice of Tea or Lemonade
Appetizers'
Fruit cups with Crème Fraiche
Soup or Salad
Entrée
Kabobs Two Ways
Chicken and Beef
Chicken rice
Beverage
Water and a choice of Tea or Lemonade